"The Gamechanger" 2022 Rosé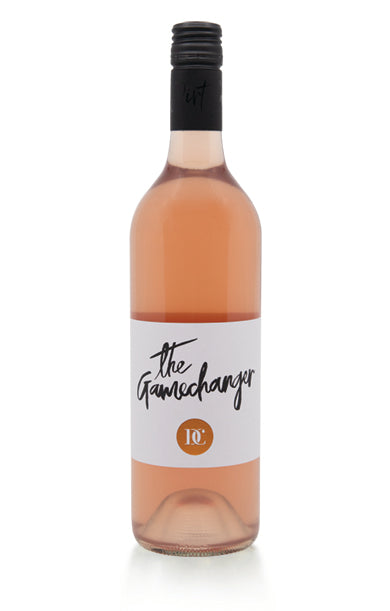 $30.00
A CLASSIC DRY STYLE, BARREL FERMENTED ROSÉ
"The Gamechanger" Rose is made using Shiraz grapes from vineyards in the Hilltops Region, NSW. Vegan friendly.
LOOK FOR:
A pale pink hue with a light savoury nose, an earthy palate with red currants and a long, dry finish.
DRINK WITH:
Great with Thai cuisine, spicy food, salads, seafood or simply sunshine and great friends. 
THE TECHNICAL STUFF:
The Shiraz was machine harvested early in the morning in March, and crushed before staying on skins for a few hours. The juice was then drained and cold settled for 48 hours before fermentation began in stainless steel tanks. Once fermentation was underway the wine was transferred to 10 year old French oak puncheon barrels. Fermentation temperatures were kept around 20°C to retain fruit flavour and freshness in the wine. After a trouble free ferment, the wine was left on gross lees for three months for added texture. Finally the wine was settled and then bottled unfiltered.